Polarity has a heart for the hurting and the youth in this generation. Through her experience growing up, she's witnessed countless of people going through trials of depression and family trauma that has caused a stir in our youthful society.
Not only has she witnessed young people struggling through these every day emotional attacks, she is also the product of one young girl who has gone through the muck and the mud, only to find solace in her relationship with Jesus Christ.
Polarity came from a good home, however, throughout her childhood, raised with four younger siblings, her home was frequently attacked spiritually. Problems began to arise in her home and after twenty-plus years, her parents filed for divorce.
Though she faced almost all the same trials many young people face today, she always found comfort in one place: church. From a young age, Polarity was introduced to church and was brought back as a young teen by her grandmother when her parents no longer could.
During her teenage years, she made a meaningful choice that most teens would find to be an immense challenge: She made a promise to God to never date.
Polarity's choice came after an experience she had seeking the Lord on how to please Him. God revealed to her the pain and sorrow of many young couples getting together and breaking up. She then felt God's face, full of sorrow, with tears streaming down. She decided that even though she wanted to some day marry, God would show her how it would be done.
Years went by and while many boys approached her, she never dated. Never kissed. During her college years, she met a young man from New York City who she reached out to as a friend to counsel him as he too was going through an emotional struggle. After some time, God revealed to her, without ever dating, that this would be her husband. They courted (similar to dating, however it entails a commitment to marriage). and after some time, they married and shared their first kiss at the altar.
Polarity's music reflects her life's story and how she can relate to the masses of young people. She shows what the female singers of the secular world don't reveal, that in the midst of your heart ache and troubled times there is hope and an answer that can provide comfort no one else can give: the love of Jesus Christ.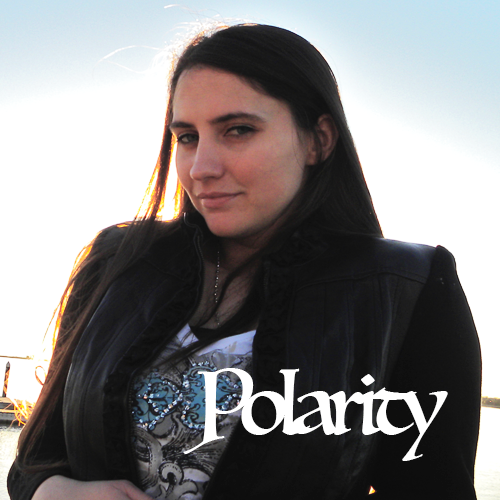 SINGLES
No shows booked at the moment.
Subscribe for Updates, Show Dates, and Music Releases
PERFORMANCE VIDEO
Fight This Feeling - Polarity
Show love for D2S Records when you attend a show! Take a picture of the event with an artist or selfie and hashtag it to #d2sevents and publish on social media. It may show up here!